Nationally Published Innovator in DUI Defense

Collaborative Team Approach to DUI

Prioritizing Client Care Over "Case Management"
Lynnwood Physical Control Charge (DUI Without Driving)
What Is A Physical Control Charge?
"Physical control" is defined in Washington State as being in possession of the vehicle keys and sitting in the driver seat while under the influence of alcohol or drugs, while not operating the vehicle. Physical control imposes the same criminal and driver's license penalties as driving under the influence (DUI). It is a common misconception that stopping to take a rest in your card in order while waiting to become sober and start driving is a safe option. As a matter of fact, doing so will not necessarily eliminate the possibility of a driver being charged with a DUI. In such a circumstance, the driver could be prosecuted with a physical control charge.
What Is Actual Physical Control?
The term 'actual physical control' has to do with an individual being prosecuted with physical control, even if they were not observed to be driving a motor vehicle. This is also the primary difference between the less common physical control charge and a DUI. What this means is that if the defendant is in actual physical control of the vehicle and is capable of operating the vehicle, he or she can be prosecuted regardless of whether or not they were driving. This law depends from state to state; however, that is the case in Washington State. This law is meant to prevent the likelihood that a driver under the influence will drive.
Common Examples of Physical Control Charges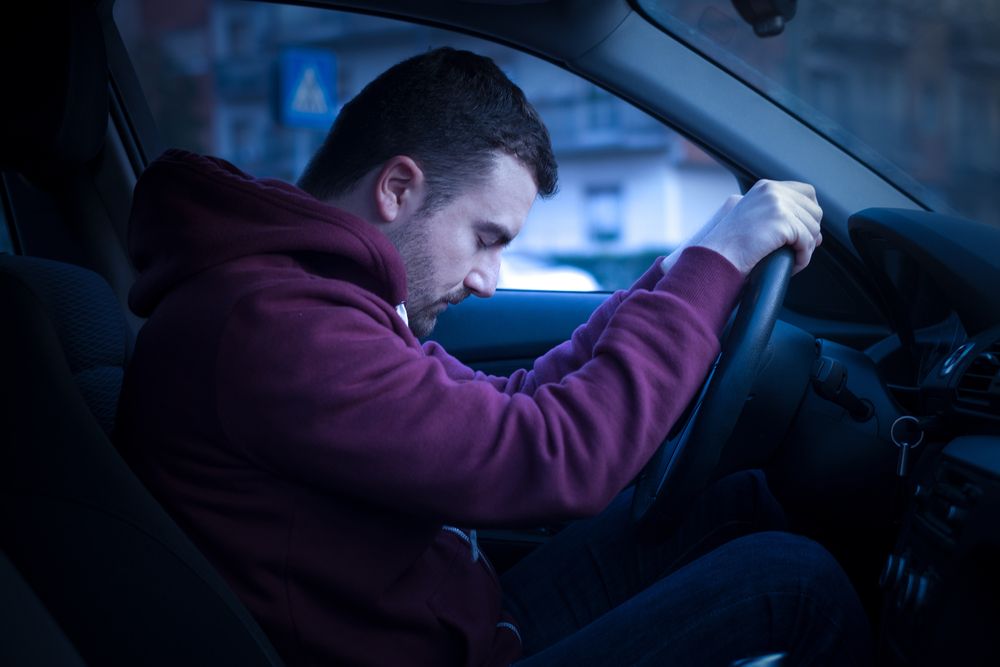 Common examples of the types of situations that may result in a physical control allegation include, but are not limited to, the following:
A driver sitting in their parked vehicle with keys in the ignition
A driver sitting in a vehicle that has broken down or run out of gas on the road or highway
A passenger who may have assumed control of a vehicle or touched the driving wheel
While there are a variety of ways in which a physical control charge may arise, there still exists the common element that an individual may not have actually been driving a vehicle. In many situations, individuals who face these allegations were simply waiting in their vehicle to sober up or to be picked up for a ride, made the decision to sleep in their vehicle overnight, were not planning or intending to drive, or otherwise believed that they were abiding by the law.
Washington Physical Control Law & Penalties
According to the RCW § 46.61.504, a person can be found guilty of being in physical control of a motor vehicle while under the influence of alcohol or any drug if they:
Have a blood alcohol concentration (BAC) of .08% or higher within two hours after being in actual physical control of the vehicle; or
Have a THC concentration of 5.00 or higher within two hours after being in actual physical control of a vehicle; or
Are under the influence of or affected by alcohol, any drug, or both.
Depending on the circumstances concerning the charge, there may be a number of defense strategies available, including challenging DUI evidence. In relation to physical control charges, accused individuals may also be able to defend themselves against these serious allegations by proving, clearly and convincingly, that they moved their vehicle safely off the roadway. A Lynnwood DUI physical control lawyer from our firm can focus on these and other possible defense tactics after individually analyzing your case and the unique factors detailing your arrest.
Criminal penalties and driver's license consequences for a physical control conviction will be the same as those imposed by courts and the DOL in DUI cases. Physical control is considered a gross misdemeanor and can be punishable by fines, terms of imprisonment, probation, driver's license penalties and restrictions, and other various repercussions. In cases in which aggravating circumstances are involved, including prior DUI convictions, prosecutors may push for heightened charges and penalties.
How to Beat a Physical Control Charge in WA
Just as a DUI conviction has the potential to negatively impact all aspects of one's personal, professional, and financial well-being, a conviction for being in physical control of a vehicle while under the influence can be a life-changing experience. As such, individuals who face these allegations should understand that although harsh penalties may be at stake, swift and decisive action can aid in creating a defense capable of helping to protect one's future and driving privileges.
If you of your loved one currently stand accused of a physical control allegation, do not delay in discussing your case with an experienced and passionate Lynnwood DUI physical control attorney.
Contact DUIHeroes at 1 (800) DUI-HERO for the proven representation you need with our Lynnwood DUI physical control lawyers.
"The vision of DUIHeroes is to change the way the public views individuals charged with a criminal offense. And, to change the way they view the criminal defense attorneys who ethically and professionally stand up for and defend the rights of those individuals every day, because those rights are guaranteed to every single one of us. No matter what."
- Founding Attorney, Jonathan Dichter
"They supported and fought for me through all of my legal challenges!"

- L.W.

"I recognize and respect the team's level of expertise and professionalism..."

- Anonymous

"Thank you so much from the bottom of my heart!
Your Heroes in DUI Defense
Nationally Recognized Leaders
Contact DUIHeroes
Request Your Free Case Evaluation